PRE- AND POST- EMPLOYMENT SERVICES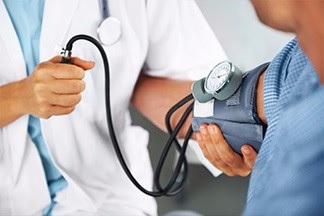 Prime Health Medical Center offers a wide range of services for pre- and post-employments. Here are some examples of the employer services we can perform:
Pre-Employment/Post Offer Exams

DOT Physicals (NRCME Providers)

Federal Drug Testing

Non-Federal Drug Testing

Breath Alcohol Testing (BAT)

Audiograms

Physical Ability Testing

TB Testing

Titers (MMR, Hepatitis A, Hepatitis B, Varicella)

Respirator Physical and Fit Testing
Here are some examples of the lab tests we can perform:
Alcohol Screen/Drug Screen

Blood Glucose

Complete Blood Count (CBC)

Complete Metabolic Panel (CMP)

Hepatitis A Titre

Hepatitis B Titre

Lipid Panel

MMR Titre

Prostate-Specific Antigen (PSA)

Total Cholesterol

Urinalysis
PRE-EMPLOYMENT PHYSICAL EXAMS
Our pre-employment physical examination will assess your physical ability to perform your required job duties. Some employers may require a physical exam as a condition of employment after an offer is made. According to the American Disabilities Act, the physical exam must be related to the job the applicant will be performing, and should only be required after a position is offered.
WORKPLACE HEALTH AND WELLNESS
We work with employers and employees every day to help ensure a safe workplace. In addition to a physical exam, our expert staff can also administer drug and alcohol screening, and other occupational health services.
WHAT TO EXPECT
Pre-employment physical exams will vary based on the occupation, but typically during the exam, the provider will:
Record your height, weight, blood pressure, and pulse




• Discuss any medications or supplements you are currently taking




• Check your reflexes, joints, heart, lungs, eyes, and ears
WHAT TO BRING
Be sure to bring any forms you may need to be signed and a list of any medications you currently take. If you are a licensed CDL driver, visit our DOT Physical Exams page for more information.