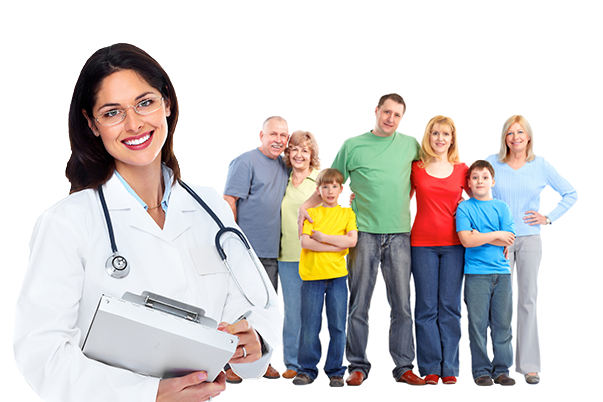 At the Prime Health Medical Center, our emphasis is on developing a long-term and caring relationship with our patients and their families through the aging process.
We value the trust our patients have in our caregivers and strive to provide high-quality healthcare personalized to the needs of each individual patient.
We are a family medical clinic that utilizes sophisticated, state-of-the-art healthcare technology that outpaces standard technology found in many family medical practices today.
Our competent staff is well-trained to apply the benefits of modern healthcare technology while maintaining the compassionate care that builds lasting relationships with our patients.
As a family-oriented medical practice, we value the personal, one-on-one doctor-patient relationship that benefits patients through providing continuous and consistent healthcare.
We place a premium on listening to you, answering your questions and doing what is necessary to meet your needs, via traditional or holistic methods.
New patients are always welcome. Unlike emergency rooms and other primary care facilities, Prime Health Medical Center provides expert and convenient care with virtually no waiting.
Concerned about your budget? Our low rates put affordable health care well within reach for uninsured patients. We also accept most insurance plans.
At Prime Health Family Medical Center, we give you the total-package by diversifying the options you need while maintaining the quality and comprehensive coverage of each individual service.
Prime Health Medical Center provides comprehensive health care to patients of all ages. Our practice is pleased to serve patients in Buford, and the surrounding Gwinnett county area.
Our ethos is based upon four (4) fundamental principles:
Provide the highest quality of care to all our patients regardless of their background

Treat every patient holistically- this means looking at social, psychological, emotional and physical reasons when trying to deal with their problems

Continuously strive to improve the quality of care we provide as a team by being a "learning organization"

Be involved in the teaching and training of other health professionals