DEPARTMENT OF TRANSPORTATION (DOT) PHYSICAL EXAMS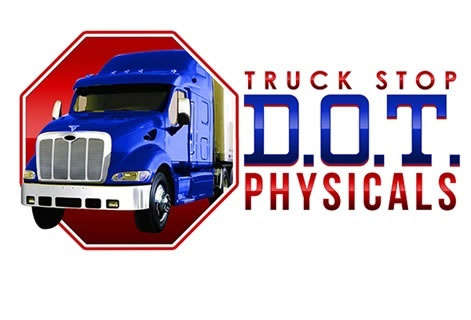 Prime Health Medical Center offers Department of Transportation (DOT) Medical Examinations at our Buford office. Our DOT medical examiners are specially trained and certified to understand the regulations and prevent drivers from being inappropriately disqualified. If you're a professional truck or bus driver, the Department of Transportation requires you to get a DOT physical exam before you hit the road. At Prime Health medical Center, we specialize in DOT physicals and will help you get on the road, fast! Our DOT physicals meet DOT and Federal Motor Carrier Safety Administration (FMCSA) standards and requirements.
What is DOT physical Exam?
All interstate and intrastate carriers, who are subject to the Federal Motor Carrier Safety Regulations (FMCSR), are required to carry a medical examiner certificate as outlined in 49 CFR Part 391.41. Federal law requires that drivers of commercial motor vehicles (DMVs) receive regular physical examinations, which are defined as the "Department of Transportation Medical Examinations," also known as DOT physicals.
A DOT physical follows strict guidelines mandated by the Federal Motor Carrier Safety Administration (FMCSA), ensuring that commercial drivers and other safety-sensitive employees are in good health to work safely. A DOT physical detects physical, mental, and emotional issues that can affect a driver's ability to safely drive a commercial vehicle. A DOT physical exam is valid for up to 24 months. The medical examiner may also issue a medical examiner's certificate for less than 24 months when it is desirable to monitor a condition such as hypertension.
Source: https://www.fmcsa.dot.gov/medical/driver-medical-requirements/dot-medical-exam-and-commercial-motor-vehicle-certification
What to Bring to a DOT Physical Exam
Commercial drivers need to bring a complete list of their medications, including the dosage regimen, dosages, and their doctors' names and addresses. Also, drivers with vision or hearing problems must bring their eyeglasses, contacts, or hearing aids; drivers with diabetes must bring the most recent lab results from their Hemoglobin A1C (HgAIC) and their blood sugar logs; drivers with heart-related issues must, at minimum, bring a letter from their cardiologist that outlines their medical history and current medications, and indicates that they are safe to work (review the medical requirements on the FMCSA website). Also be sure to bring your driver's license and previous certificate if you have one.
What happens in the DOT Physical Exams?
You'll fill out the Medical Examination Report form; use the form to indicate any prior or current health conditions. Be honest in this form; if you're not, you could have your certificate revoked. Our medical examiners will go over this form and ask additional questions. Also, our examiners will perform comprehensive physical exam on you, the physical exam will cover a variety of categories including: general appearance, lungs and chest, extremities, heart, vascular, eyes, ears, mouth and throat, abdomen and viscera, genito-urinary, spine & other musculoskeletal, and neurological.
You'll also take some basic tests including:
Blood pressure measurement

Vision check

Hearing test

Urinalysis