DRUG AND ALCOHOL TESTING/SCREENING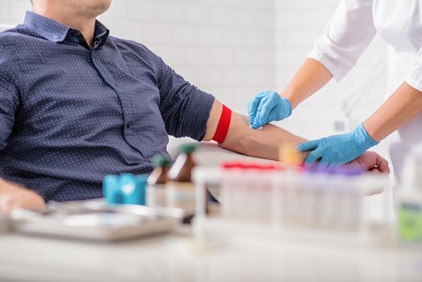 Prime Health Medical Center is fully equipped to safely and discretely conduct various substance-abuse tests. Our certified clinical staff members focus on accuracy, security, and confidentiality. We work with Quest Diagnostics, Lab Corp, and Clinical Reference Laboratory (CRL) to provide both DOT and Non-DOT Alcohol and Drugs Testing. We also provide both Pre-Employment Drug Testing as well as drug testing to protect workplace.
DEPARTMENT OF TRANSPORTATION (DOT) ALCOHOL & DRUG TESTING
Mandatory alcohol and drug testing is required by the United States Department of Transportation for some occupations and industries. This mandatory testing includes occupations in trucking, pipeline, aviation, maritime, railroad, and transit employees in safety-sensitive occupations.
PRE-EMPLOYMENT DRUG TESTING
Pre-Employment Testing helps companies maintain compliance and offers drug testing solutions to help you make the best, most informed employment decisions possible. Allowing you to stay ahead of the evolving demand of workplace substance abuse, DISA offers a higher standard of testing with industry-leading experts that help you along the way.
DRUG TESTING SERVICES TO PROTECT WORKFORCE
Employee drug tests, also known as substance abuse and monitoring services, are an important part of workplace safety. If your employees are impaired by drugs or alcohol, they can be a danger to themselves and others—increasing the risk of work-related injuries. We provide a complete drug and alcohol testing solution for your business, including hair drug tests, pre-employment drug tests, collection, lab testing, results, consolidated medical reports.
Benefits of Pre-Employment Testing
Decreased absenteeism

Fewer accidents

Improved productivity

Reduced turnover

Added protection for the company
Types of Pre-Employment Drug Tests
Urinalysis – A urine test is the most common form of pre-employment testing and is typically conducted once a conditional offer of employment has been sent. A urine test can show traces of drug use even after the effects of the drug has worn off and remain in the body for an extended period of time. Typical drugs screened in a pre-employment urine drug test include marijuana, cocaine, amphetamines and methamphetamines, PCP, opiates, with the option for employers to test for many additional substances. A urinalysis is the only method approved for federally mandated testing and is often chosen for both regulated and non-regulated employees.
Hair Testing – Hair testing has a longer detection window for drug use spanning up to 90 days, according Psychemedics, an industry leader in hair testing technology. It will not detect current use, only past, and does not detect alcohol. Common drugs tested for in a hair sample include methamphetamine, cocaine, marijuana, opioids and PCP. A sample of 100 strands of hair cut close to the scalp is collected from the employee from an unnoticeable area of the head.
Oral Fluids – Oral fluid testing is 100% observed making it difficult for employees to cheat, dilute, or adulterate the test. This test can also be collected on-site reducing costs and time. Just like traditional testing methods, the window in oral fluid testing is different for each drug. Most significantly, oral fluid testing identifies recent usage – during the first four hours after drug use. For most drugs, the detection window of oral fluid is about one to three days. The employee will be required to provide an oral fluid sample through a swab of the inside of their mouth.
Our Alcohol and Drug Testing Services are listed below.
Alcohol Testing
Breath Alcohol Testing (BAT)
Unlike other tests for drug consumption, alcohol tests can only show current levels of impairment or intoxication, but not past use. Breath alcohol tests are the most common form of alcohol testing in the workplace. Alcohol tests using this methodology are administered by having the person blow into a breathalyzer and the results are given as a number.
Drug Testing
DOT and Non-DOT/Employments Drug Testing
5-Panel Test – Marijuana, Cocaine, Opiates, Amphetamines/methamphetamines, PCP

10-Panel Test – consist of drugs listed in the 5-Panel plus Benzodiazepines, Barbiturates, Methadone, Propoxyphene, Quaaludes. Other substances can also be tested on demand. We can also customize your drug test requests.

Point of Care POCT drug testing

Hair Follicle

Drug Screen Collection Services
Post-Accident/Reasonable Suspicion Drug Testing
According to the National Drug-Free Workplace Alliance (NDWA), more than 74 percent of all current illegal drug users are employed, and up to 40 percent of industrial fatalities in the US can be linked to drug abuse and alcoholism.
Post-Accident Drug Testing – Typically occurs after an employee has been involved in an on-the-job accident that may have caused a fatality, serious injury, or significant property damage to determine whether drug or alcohol use was a factor.

Reasonable Suspicion Testing – Also known as for-cause or probable cause testing, reasonable suspicion testing is performed when there is evidence or reasonable cause to suspect an employee of drug use. Such evidence is based on direct observation, either by a supervisor or another employee. Reasons to conduct a reasonable suspicion test include:

Physical signs – Bloodshot eyes/dilated pupils, slurred speech, unsteady walk, shakes or tremors, unexplained sweating or shivering, fidgeting/inability to sit still, sleeping at work or difficulty staying awake

Behavioral signs – Attendance problems/tardiness, a pattern of absences or excessive absenteeism, a decline in performance/productivity, acting withdrawn from others

Psychological signs – Unexplained changes in personality or attitude, sudden mood changes, angry outbursts or inappropriate laughing, inability to focus or concentrate
Return to Duty (RTD) Drug Testing
The Return-to-Duty (RTD) test is often given after an employee has violated a company's drug and alcohol policy. If the violation occurs in a safety-sensitive position (for example oil and gas, construction, or transportation) the employee must be removed from duty immediately. If the employee is not in a safety-sensitive position, actions can vary.
For companies that follow Department of Transportation (DOT) regulations, federally-mandated workforces are governed by specific regulations. Under federally-mandated testing guidelines, Return-to-Duty drug tests are performed after one of three incidents: a positive drug test result, the violation of a specific drug rule, or the violation of a specific alcohol rule.